Hypoallergenic Hammered Stick Earrings
Regular price
Sale price
$34.50 USD
Unit price
per
Sale
Sold out
worldwide $12.50 flat rate shipping with tracking
These long hammered bar earrings are simple, but very elegant everyday earrings. They are made from nickel free hypoallergenic Niobium in its natural silver gray color. The sticks are hammered to give them a beautiful texture. They dangle from your choice of Titanium or Niobium earwires in a French hook shape.
These sleek and modern earrings will easily take you from day to a night out in the city, without being itchy.
★ total length ~2 1/4" (5.7 cm)
★ high quality titanium or niobium French earring hooks
★ a pair of soft, clear silicon bullet style stoppers are included
★ comes in jewelry box ready for gift giving
★ handmade in the Netherlands (Europe)
★ worldwide flat rate shipping with tracking
★ No Allergy Guarantee, or your money back!
Both niobium and titanium are hypoallergenic, lead and nickel free metals, which are perfect for your super sensitive skin. Read more about why titanium and niobium is the best metal for sensitive skin.
Production and Shipping time

See our current production and shipping times on the top of our Shipping page!
These Earrings in Gold Color:
Gold Niobium Hammered Stick Earrings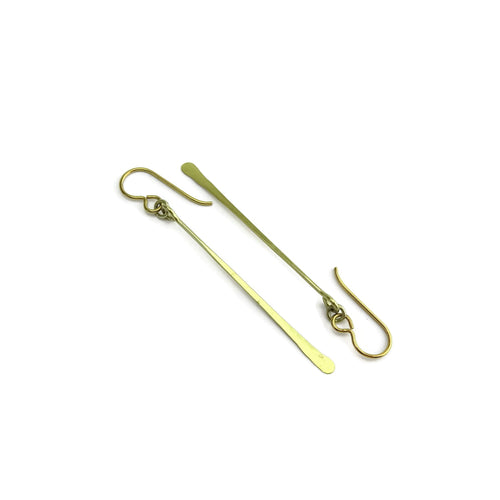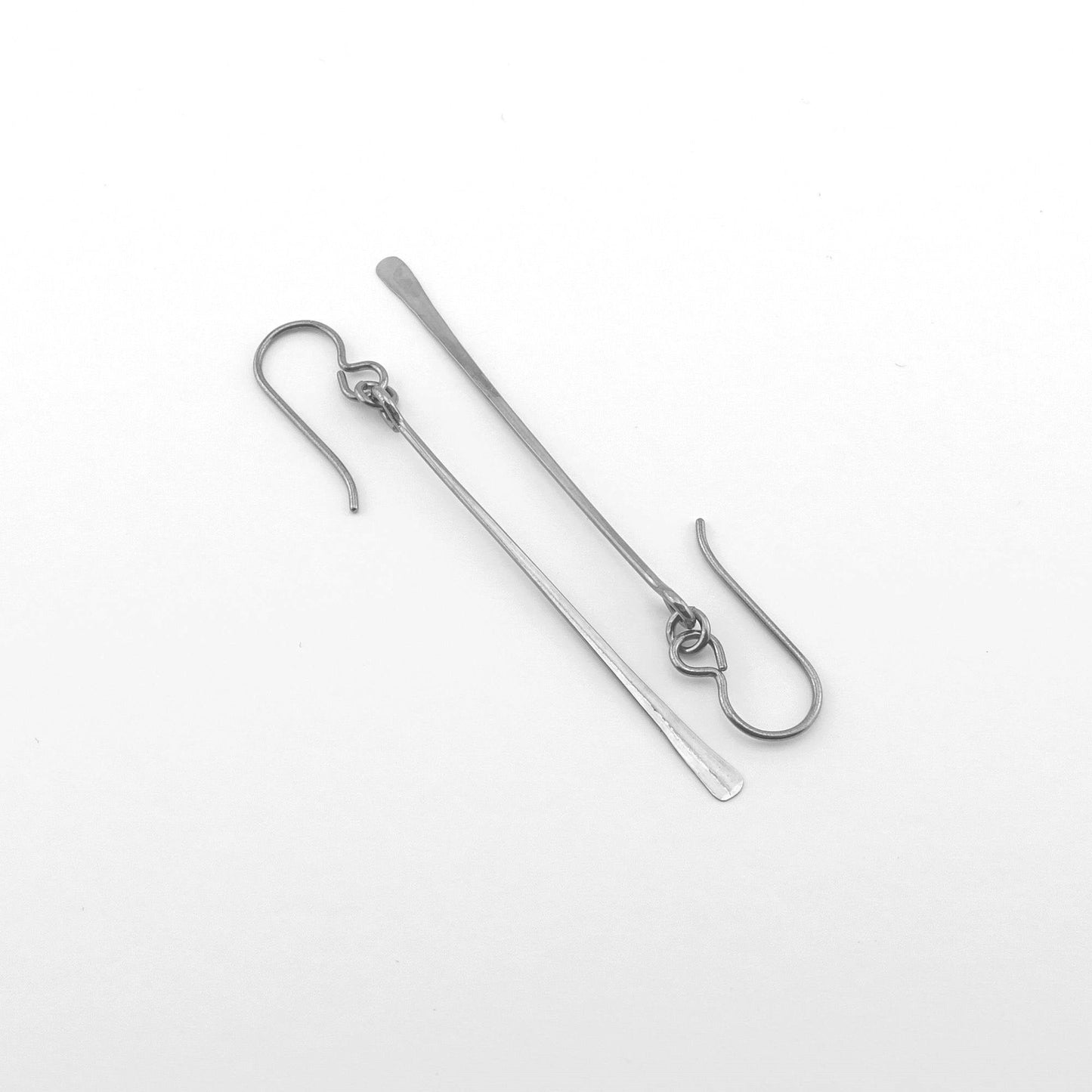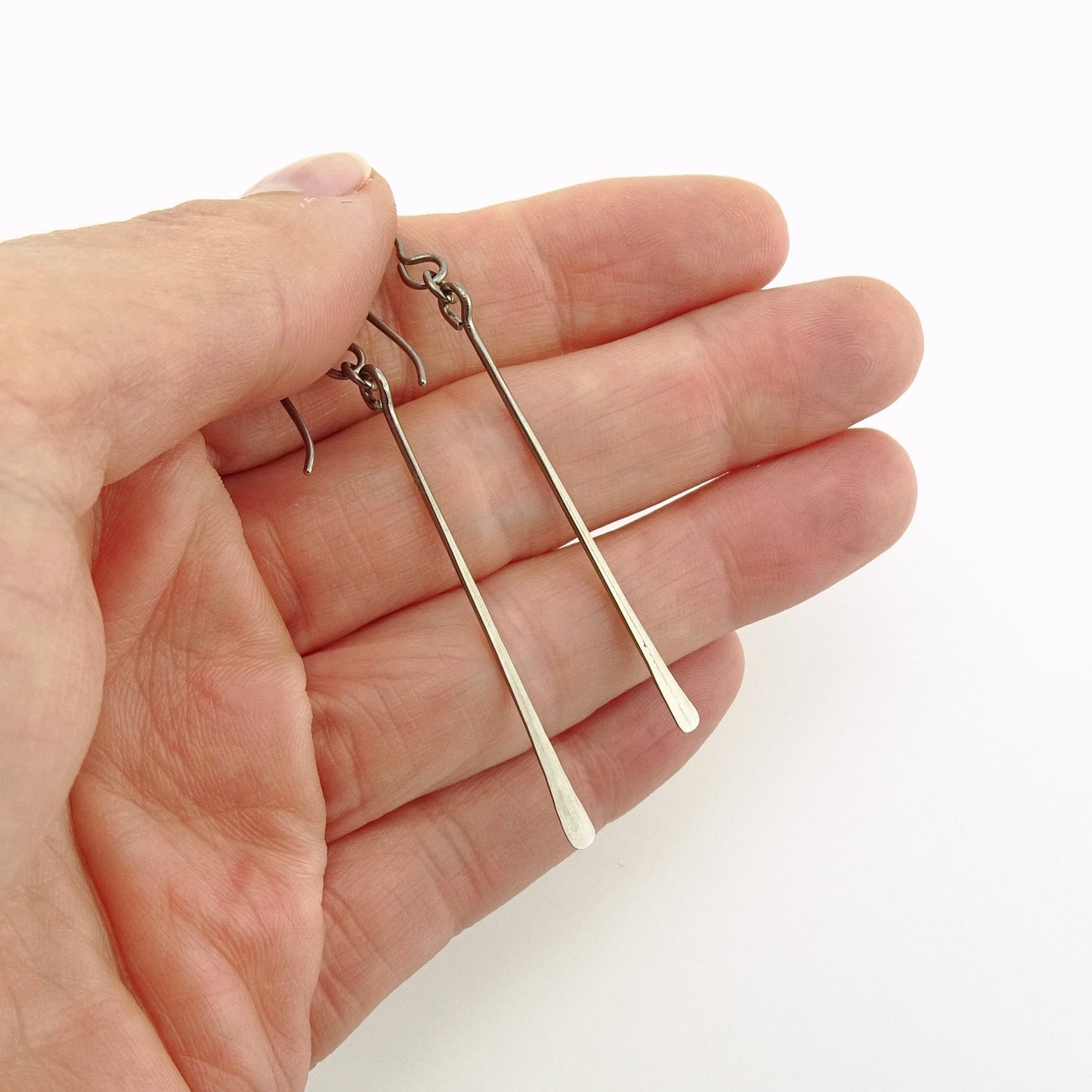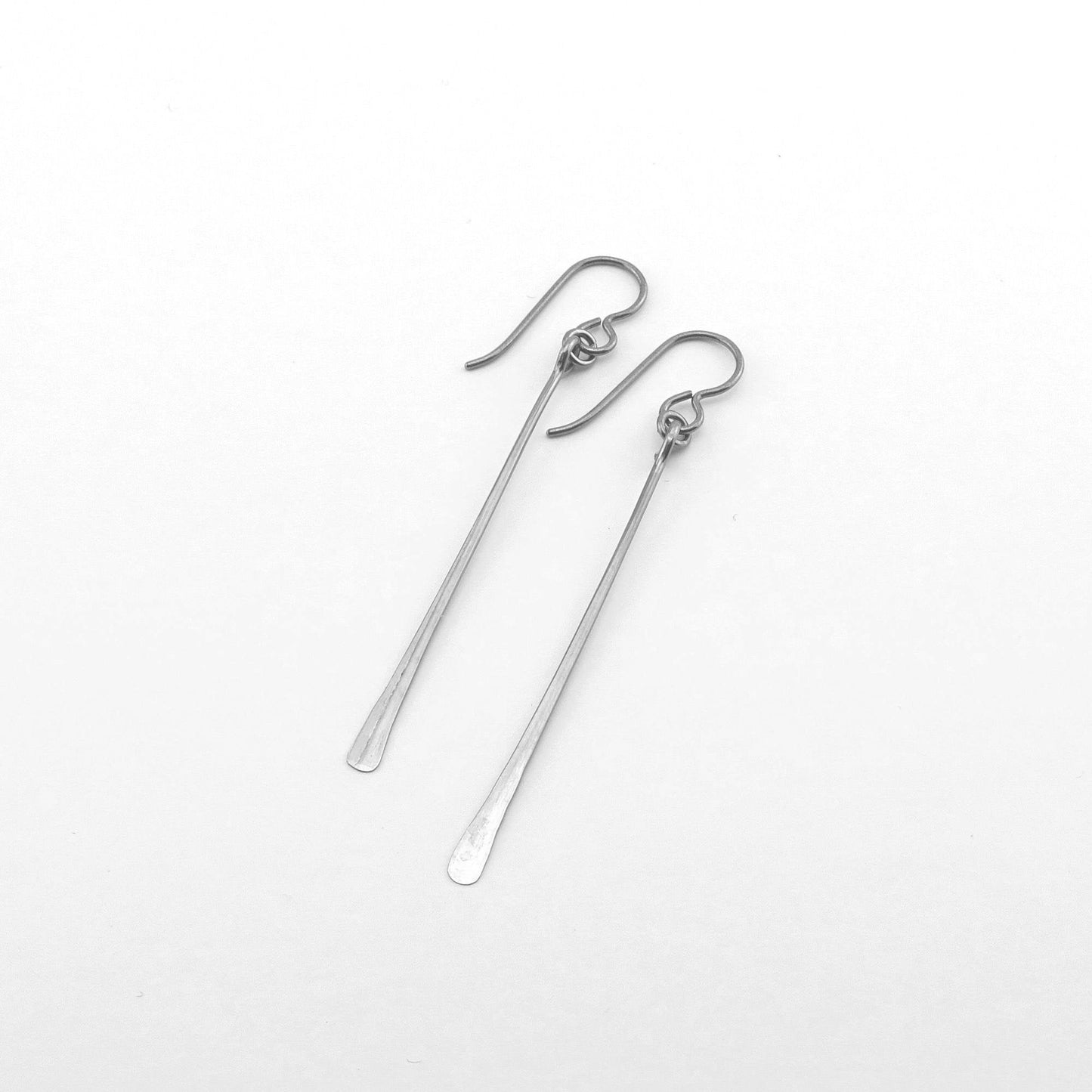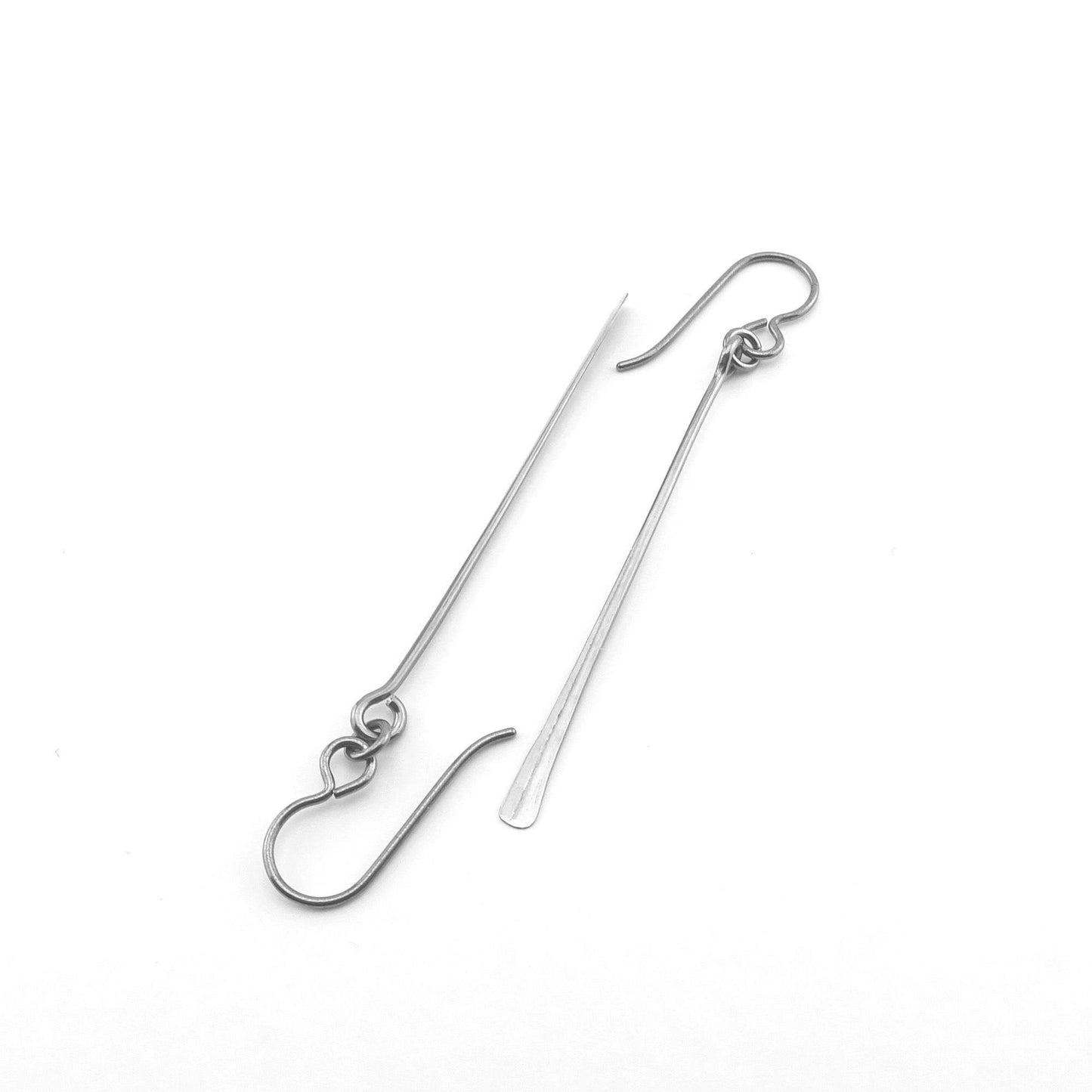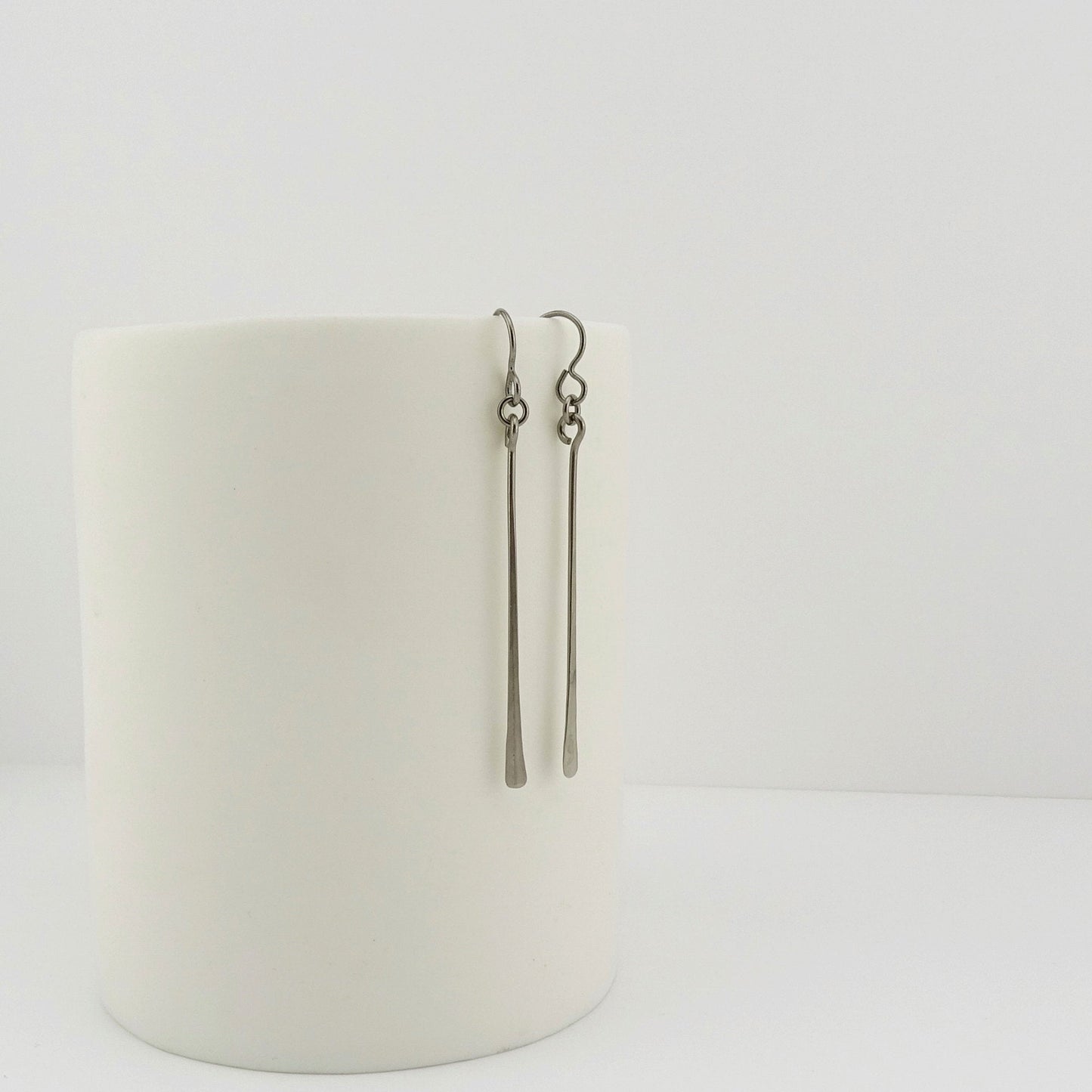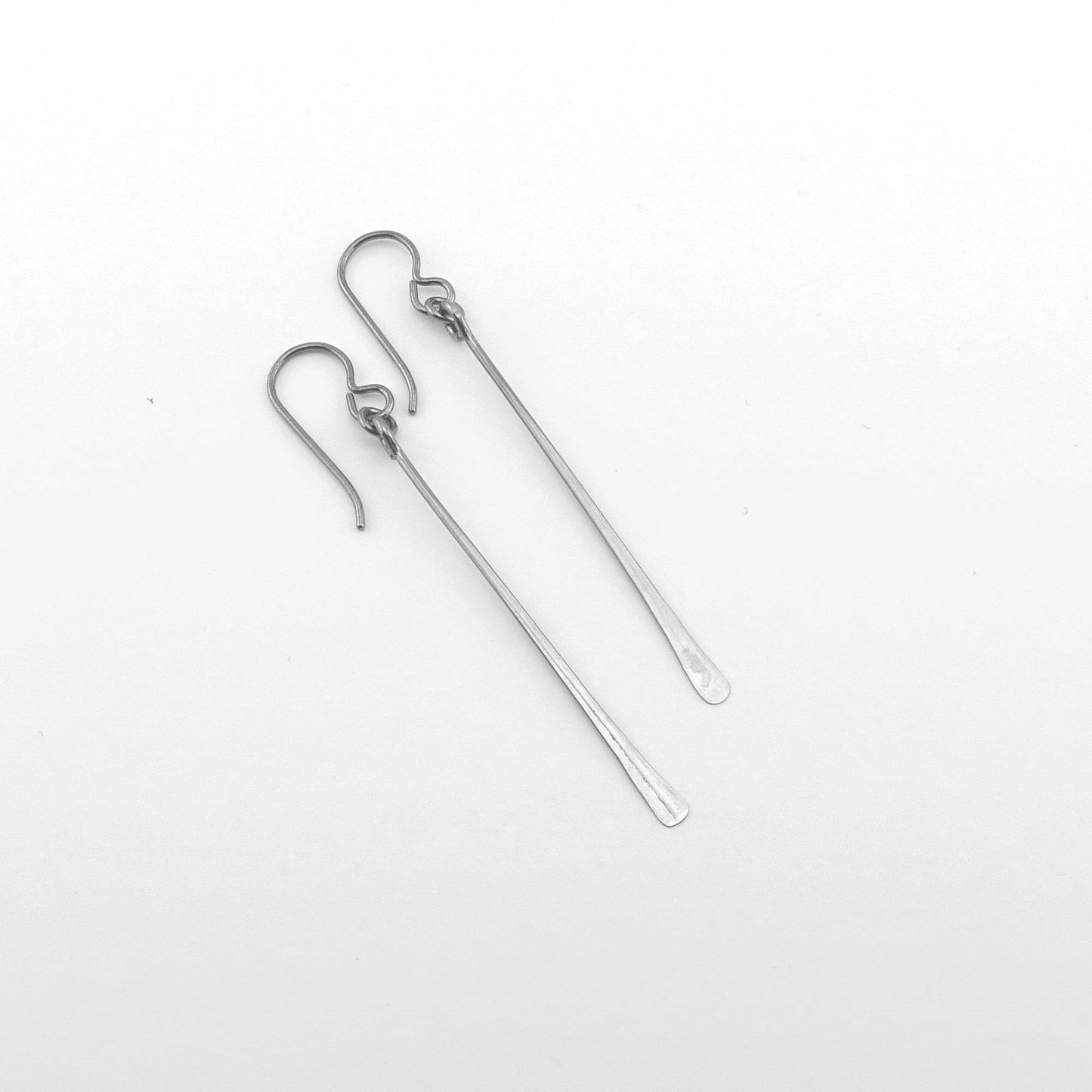 Simpy elegant
I wanted these earings the moment I saw them, but I managed to restrain myself until the 20% store sale. These add the perfect elegant touch when going out. They would flatter most people unless you have a very thin long face. I love how much movement there is in these earings. The sticks swivel and "dance" on their rings, making them even more eye catching.
They are quite dainty, so are best displayed with your hair back. If you wear them with the hair down, and you have grey hair, make sure you get the gold earings. The silver earings just blend in with grey hair, as I have found from experience! I would love to get a thicker, more "chunky" verson of this. Subtlety is very nice, but sometimes you just want to MAKE A STATEMENT! I'm really coming to prefer earings like these that just hook on, with no need to put on backings.
These earings came in Nonita's elegant black boxes with silver foil lettering. Shipping to Australia took 3 weeks. The flat shipping rate of $12.50 was US was very decent for my 7 purchase (!) order.
These are beautifully simple and elegant earings. They are also light and hypoallergenic. I thorougly recommend them.
Hee mooie oorbellen!
Al vaker bij deze webshop besteld en altijd goed.
Heel blij mee
Adore these simple earrings. And no itching for my sensitive ears!
Absolutely beautiful earrings. I will wear these often!
Amazing handcrafted jewelry!